Realize your

true

nature
---
Deeply transformational workshops
and individual counseling programs
for more authentic, conscious and
meaningful life.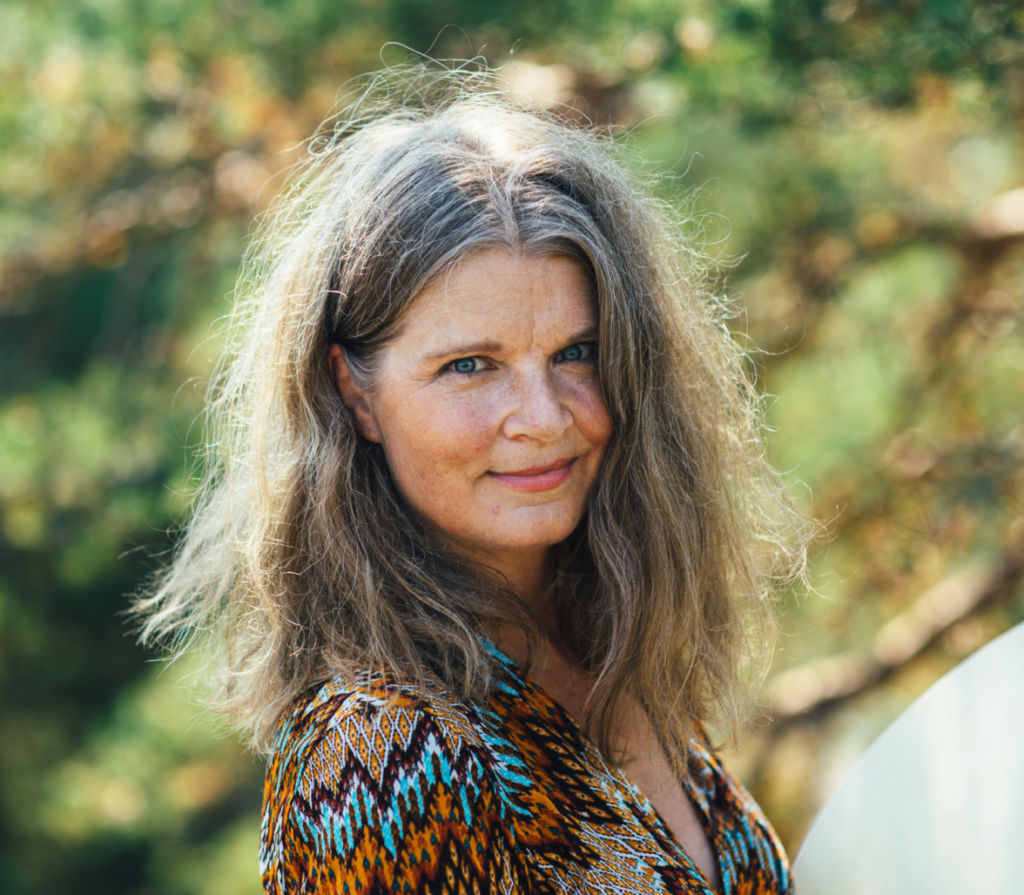 Kaisa Peltola
Transformational Guide
Holistic Counselor (S.I.A.F), M.Sc. Economics
I support people to be more real, alive, and in tune with life by helping them to re-connect with their natural selves, creativity, and inner wisdom – and to show up with it, to live it, to share it. I help people to find their way out from the illusion of separation and to connect and relate more authentically.
"The nature of Nature is transformation"
Barbara Marx Hubbart
Individual counseling process is a supported journey to the unknown, into deeper levels that are behind the rational mind. Towards more and more authenticity and truth, meeting and integrating all aspects of yourself. You are the driver, I support and hold a safe space for your discovery, and offer guidence and reflection of what is happening, and also what could support you in daily life. In counceling sessions I also use methods like gestalt therapy, family constellation work, SE (somatic experiencing), and meditation.
In group sessions I facilitate a process of discovering and experiencing, leading to embodied aliveness and understanding of the chosen theme. We go for embodied understanding instead of mental analyzing. I use different exercises, sharings and inquiries, methods like gestalt therapy, family/systemic constellation, shamanistic rituals and journeys, and different meditations.
Drop the idea of becoming someone,
because you are already a masterpiece.
You cannot be improved.
You have only to come to it,
to know it,
to realize it.
OSHO
Personal Transformation
Connecting with your true self and your inner guidance, sensitivity and power, and have courage to live it
Liberating yourself from shame, self hatred and a need to adjust to other people´s and society´s expectations
Coming out of the illusion of separation and finding natural, loving way to relate with others and life as a whole
More maturity: taking full responsibility of yourself and your life
More aliveness and consciousness: capacity to live, love, connect, create and share yourself as only you were meant to do
More joyfulness: living your truth leads to deeply satisfying and joyous life – no matter what the life circumstances are.
---
Workshops & Programs
Special themes:
Family constellation workshops
Alchemy of Shame: Understanding and coming out from shame
Harmony of inner masculine and  inner feminine
Healing the mother wound
Our attachment styles and healthy relating
6-step liberation program for women: Untamed Woman
Exploring and liberating your full feminine power through archetypes
Mother: Relationship with your mother is your relationship to Life
Kali: Own your anger and rage: courage, true power and peace
Hieros Gamos – divine marriage of inner man and inner woman
Aphrodite: Awaken your sensuality
Wise Women Circle
Individual Counceling
Process could help you if you feel
there is more to life than this …
there is more in yourself than this…
your life events repeat themselves, and you would like to get out of the loop to something more real and authentic ..
you are in a transition stage in your life
---
Client references
"When I signed in to the workshop I had just started to get in touch with anger and rage in me that had been locked in for a very long time. I wanted to explore those emotions and find a way to become friends with them so that they wouldn´t explode without any control. I wanted to transform my anger into determination and power. And this happened. I screamed, spitted and cried my fear, terror and unhealthy behavioral patterns out from my body. I burned into ashes and was born again. Afterwards the only thing I can say is that nothing is as it used to be. From now on I stand firmly on my own two feet and face the world, head up. – Participant of  "Goddess Kali – transform your shadows to power and peace"
­­­"Unbelievably intense, intimate and strong experience, with people I did not know beforehand. An experience of complete trust and surrender. Without any fear, doubt or shame. You were able to create a completely unique field, where participant can easily both be visible and share, and also just be silently held by the group. There was space to listen to you, other participants and myself." – Participant of  "Goddess Kali – transform your shadows to power and peace"
"I have got in touch with myself in a level that has been unreachable for me by any other method. I have always been very analytical and rational person, but through your holistic approach and attention to the body, a totally new world has revealed itself to me. Kaisa, you have an amazing skill to allow the client to shine and discover, and in front of challenging and unpleasant issues you support with kind firmness and honesty, giving your support to meet the shadows."
– a woman that has attended both groups and individual sessions –
---
About me
I am a Finn with a global heart, but my roots deeply in the Finnish nature.
My first career was in marketing: university degree in business and administration,  20 years in business life as a marketing strategists working in advertising and in global companies like Nokia Mobile phones. Those were exiting years full of ambition, traveling and "conquering the world". However it finally drained me out and 2012 I jumped out of that and asked myself – what else is there? Who am I, really?
Already since over 10 years I had had yoga and later also meditation in my life. I Joined a 1,5 year journey in Denmark called Osho Therapist Training, which is more of an individual journey, and a professional, certified training called Working With People Counceling training. During those years I dove into the roots of my being, re-connected with my true nature as well as with deeper mysteries of life. And, trained my self a new profession – which, I feel, is my true calling.
In 2015 I started my own business and work now as a Holistic Councelor and transformational guide with groups and individuals, supporting people to find and connctect with their true nature and full capacity, supporting people to be fully alive.
CV
Education & trainings
M.Sc.Economics/ Turku School of Business and Administration (1985-1991)
Working with People Institute:
Holistic Councelor (S.I.A.F.)  (2013)
Authentic Leadership Training (2014)
Relationship Counceling Training (2015)
Osho Therapist Training / Osho Risk, Denmark (Oct2012-June2014)
Family/Systemic Constellation Trainings:
Family Constellation Advanced Program, Part 1, Pune, India by Svagito & Dwari (2009)
Family Constellation Advanced Program, Part 2, Tarragona, Spain, by Svagito (2015)
Family Constellation Training, Part 2, Osho Risk, Denmark, by Dwari (2016)
Osho Meditation Facilitation Training, Miasto, Italy (2013)
Work
Wings Wide Open, founder /2015 –
Nokia HQ, Espoo, Finland / May 2008 – August 2012
"Dreamer"/ Director, Product Marketing, Mobile Phones Product Marketing (Sept 2011 – Aug 2012)
Director, Campaign Planning, Marketing Creation (Jan2009 – Aug2010)
Head of Marketing, Beyond voice operators (May – Dec 2008)
SEK & GREY, Helsinki, Finland (Aug2000 – April2008)
Director, Strategic Planning; brand strategy, marketing and marketing communications. Key clients: Nokia Mobile Phones, Polar Electro, Gustaf Paulig, Lumene Cosmetics
Huhtamäki Leaf & Polarcup, Turku and Espoo, Finland / Various marketing positions (Jan 1992 – July2000)
I also offer sessions over Skype.
Pls connect if you like to know more!